Stetson Middle School Teacher Recognized for Excellence in Energy
Stetson Middle School Teacher Recognized for Excellence in Energy
The NEED Project is pleased to announce that Joseph Paris of Stetson Middle School is the 2016 recipient of the Bob Thompson Excellence in Energy Award.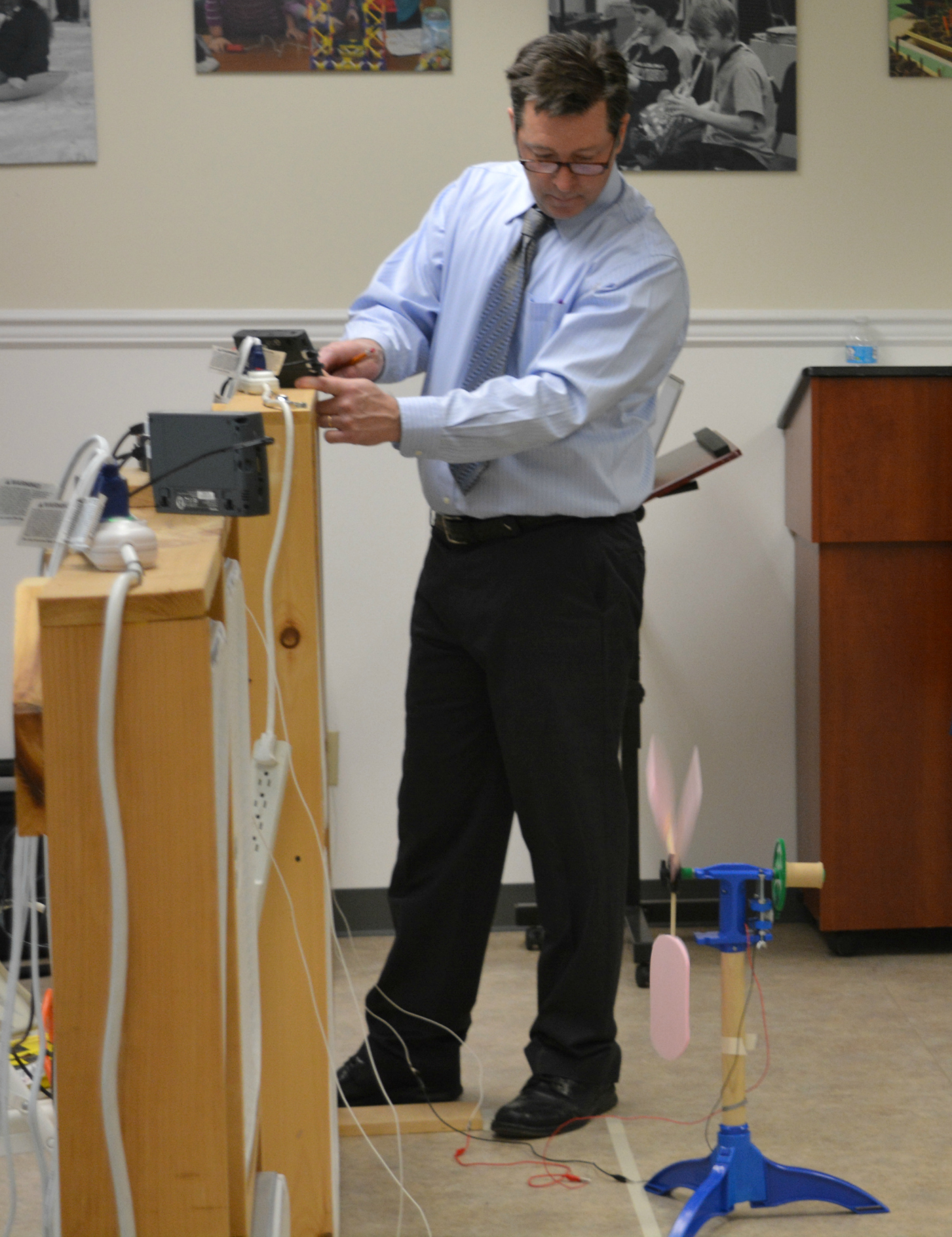 The Bob Thompson Excellence in Energy Award was created by NEED in memory of long-time NEED teacher and staff member Bob Thompson. Bob was a dedicated teacher, friend, and proponent of science and energy education. His time at NEED enriched many, encouraged all, and improved the way we present and teach about energy in our curriculum and training workshops. Bob was a good friend to many here at NEED and he and his spirit live on in our work. Because of this, NEED established the Bob Thompson Excellence in Energy Award that is given each year to a teacher who exemplifies Bob's childlike wonder of science, technology and energy.
The award includes a $1,000 cash grant to the teacher to use as he/she chooses in the classroom as well as a trip to the NEED Energy Conference for Educators hosted in Washington, D.C. in July.
The award will be presented at the 36th Annual NEED Youth Awards for Energy Achievement in Washington, D.C. on June 27.
Joseph's nomination by his colleague David Kelly detailed all of the reasons that Joseph deserves the Bob Thompson Excellence in Energy Award, including his commitment and dedication to students and his encouragement of students to work harder, think deeper, and collaborate to find solutions. He has taken career and technology education to a new level – bringing engineering to the forefront and bringing real-world applications of science and technology to his students and his peers. He is always looking for an opportunity to learn and to teach, and he always is willing to answer a question, encourage exploration, and assist students and fellow teachers alike.
Joseph develops relationships that bring good things to his students, his school, and the West Chester School District. As a key leader in NEED's partnership in the PECO Energizing Education Program in Philadelphia, Joseph has mentored teachers new to the program and helped them find ways to bring energy to life in the classroom. He encourages and engages in learning at all levels, at all times. As his colleague David Kelly said, "We enter our office in the morning and rather than say hello, we say 'As I was saying…' and head back into a thoughtful discussion of how to make technology education real and authentic for students."
"Joe Paris is a fine gentleman and an excellent educator," said Paul Joyce, the District's Supervisor of Science, Technology Education, and Family and Consumer Science. "His dedication to energy education for the students of WCASD in teaching and learning along with his own professional growth have been instrumental in changing the direction of Technology Education in our District and in many other districts, too."
Congratulations to this great energy educator and wonderful friend of NEED. All of the finalists for the Bob Thompson Excellence in Energy Award are extraordinary educators and dedicated, passionate energy educators. The 2016 finalists include:
• Kevin Crosby, AIM Center, California
• Shannon Donovan, Scituate High School, Rhode Island
• Shirley Holston, Richmond County Technical Career Magnet High School, Georgia
• Kris Hughes, Piedra Vista High School, New Mexico
• Emilee O'Brien, West Hardin Middle School, Kentucky
For more information about the NEED Project and the Bob Thompson Excellence in Energy Award, please contact Mary E. Spruill at (703) 257-1117 or mspruill@need.org.

For more information about the West Chester Area School District, please contact Tracey Dukert, Digital Communications Coordinator in the West Chester Area School District, at 484-266-1170 or tdukert@wcasd.net.
Photo Caption: Joe Paris helps coordinate the West Chester Area School District's first-ever Middle School Wind Turbine Competition.
---