Glen Acres Hosts Writers' Day
Glen Acres Hosts Writers' Day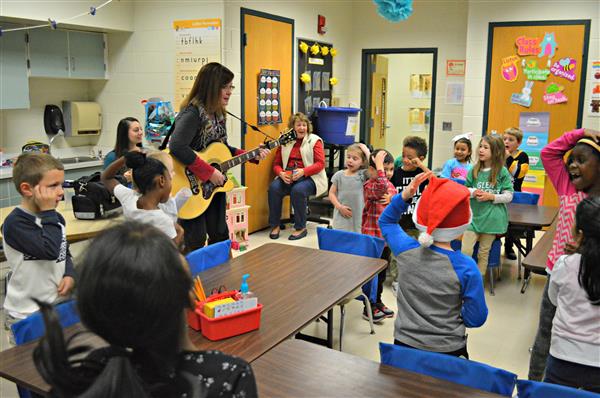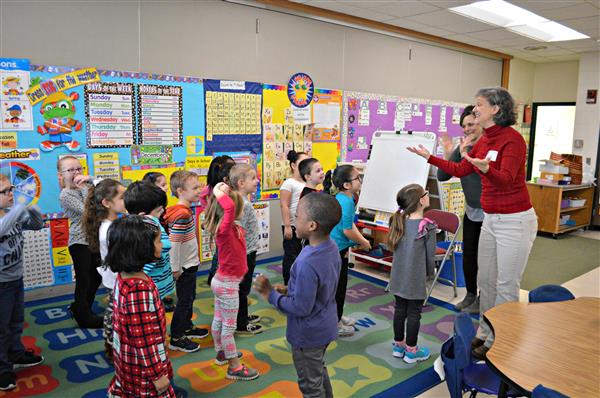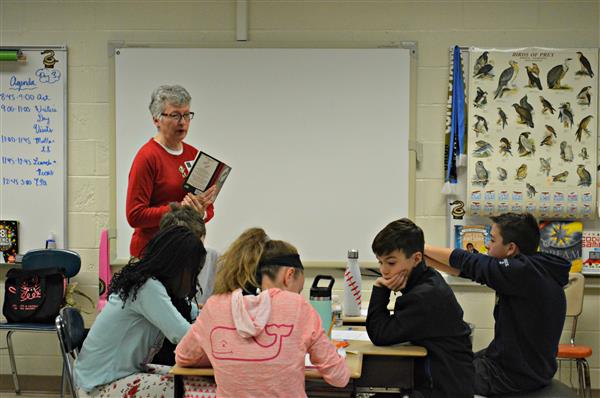 Speaking, listening, and written expression are all vital communication tools, and students at Glen Acres Elementary School learned the value of these skills during Writers' Day. The one-day workshop on December 14 was made possible thanks to a mini-grant by the West Chester Area Education Foundation (WCAEF).
"Writers' Day brings real-life experiences to our students," says Lisa Howe, Glen Acres reading specialist and author of the Writers' Day grant.
"We bring in a local, wide-range of talent, ranging from playwrights to composers; children's authors to poets, and everything in between. The exposure to these talented writers leaves students motivated and excited about the numerous ways that they can express themselves as writers."
Writers' Day is structured so that every student, kindergarten through 5th grade, are actively engaged in the presentations. In some cases, students help to write songs and commercial jingles, while others work with a freelance writer to create a class newspaper.
"During Writers' Day, students are challenged and encouraged to find their inner creativity and take risks. It's all about fostering a love for the arts and exposing students to a wide variety of careers," says Howe.
Glen Acres' Writers' Day is closely aligned with the West Chester Area School District's curriculum says, Howe.
"Through this program, teachers and students are exposed to a variety of real-life ways to implement written expression. Through modeling and hands-on practice, students are learning effective written and oral communication skills that are in line with Pennsylvania Common Core Standards."
This is the sixth year that the school has hosted Writers' Day. Howe says this is the second time the school received a mini-grant for the event from the WCAEF, which has allowed them to expand their selection of writers and serve more students.
The West Chester Area Education Foundation is an independent non-profit organization whose mission is to supplement creative, meaningful, real-world experiences for students in the West Chester Area School District. Each year, the Foundation awards mini-grants to classroom teachers to support such experiences.
---