Students Start off the Year on a Positive Note
Students Start off the Year on a Positive Note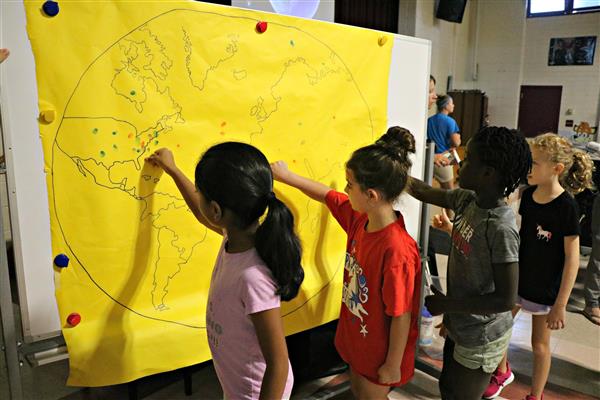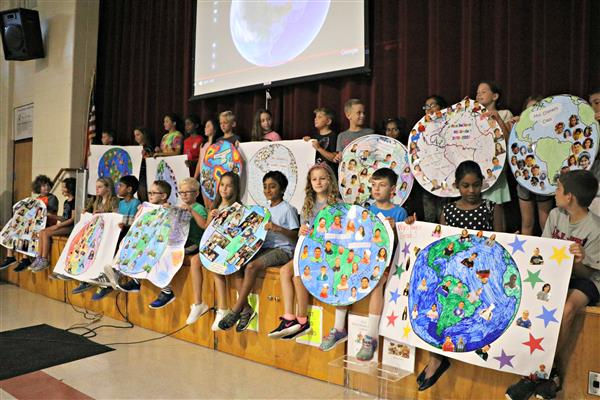 Students at Mary C. Howse Elementary School kicked off the school year with their School-Wide Positive Behavioral Lesson (SWPBL) and assembly.
At the start of each school year, principal Dr. Steve Catrambone and his school-wide positive behavior team develop a theme for students to follow. This year's theme is One Family, One School, One World.
The assembly and subsequent lesson reinforce the school's core behavioral principals of respect, responsibility, and safety.
During the school-wide lesson, students rotate through classrooms learning about appropriate bathroom, bus, hallway, and playground behavior.
When staff members see students engaging in positive behavior, they are awarded Dragon Dollars (the school's mascot is Fireball the Dragon.) Students write their names on the back of the Dragon Dollars and turn them in. Each month, Dragon Dollars are selected at random, and the students get to choose a reward such as a dance party or lunch with the principal. With almost every reward, the students get to pick a friend to join them.
Mary C. Howse has used SWPHL since 2015.
"It's done nothing but improve over the years, and that's because of all of you," Dr. Catrambone told students during the assembly.
"It's really important to be respectful and responsible. Does that mean you won't mess up? Are you perfect? No! Nobody in here is perfect. Nobody. But if you mess up, tomorrow is a new day, and we learn from mistakes."
During the assembly, students watched a video based on the book "I am Human: A Book of Empathy," by Susan Verde. The book teaches children that it is okay to make mistakes while emphasizing the power of making good choices.
One by one, as students left the assembly, they each left a fingerprint on a map of the world, reminding them that they are a part of one family, one school, and one world.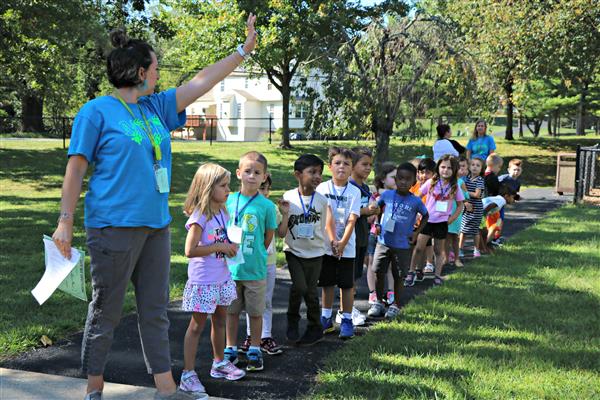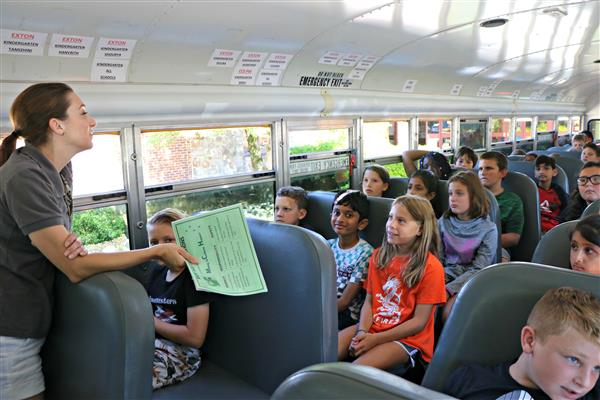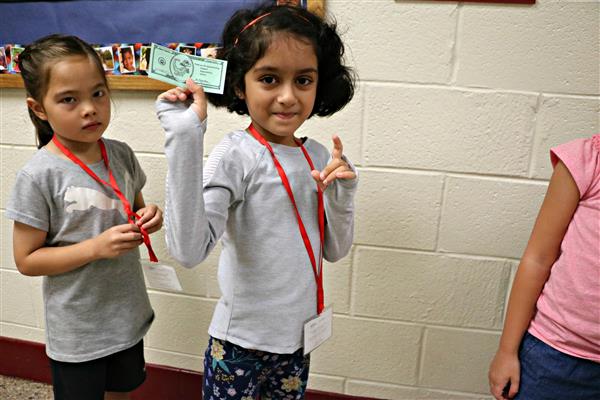 ---