Stetson Raises School Record Amount for American Heart Association
Stetson Raises School Record Amount for American Heart Association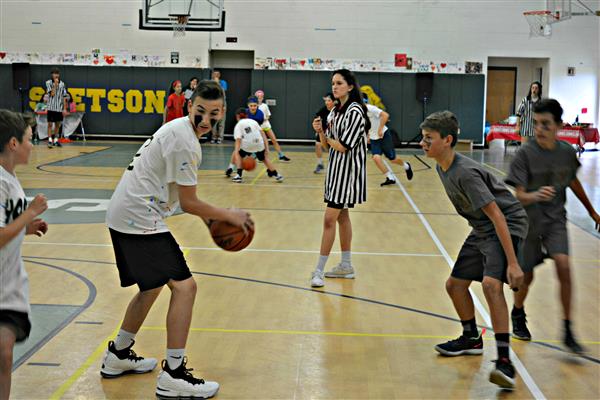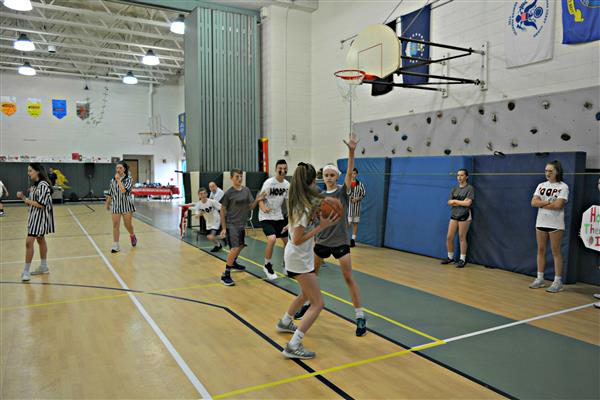 Stetson Middle School set a school record for the amount of money raised through the annual Hoops for Heart fundraiser. Students and teachers collected $6781.00 benefitting the American Heart Association (AHA.) Donations total $67,042.25 since the school began raising money for the AHA 13 years ago. Most of the funds raised were generated by the student entrance fee for the 32-team co-ed basketball tournament. The tournament consisted of five rounds of single elimination games.
"It was a total team effort," said Erin Listrani, Stetson physical education teacher, and Hoops for Heart coordinator. "Our students showed tremendous school spirit and competition in their grade level basketball tournaments and were responsible for the majority of our fundraising. Our staff raised $465.00 in a staff raffle. Student Council was a huge help throughout and raised $300 at the 6th-grade dance. Rustin student-athletes volunteered as referees, and the PTO supported this fundraiser by providing funds for the DJ and prizes."
Listrani gave a special thanks to 6th-grade geography teacher Gerald Busz who raised an additional $122.00 with his "Buzz Busz" contest. For $1.00 per chance, students were able to enter for the opportunity to cut the teacher's hair.
Hoops for Heart is designed to teach young adults about teamwork and the spirit of volunteerism while educating them about the importance of exercising regularly to keep physically fit. All proceeds will benefit medical research education and community service programs of the AHA in the Pennsylvania region.