Return to Headlines
East High School Student, Saanvi Bhatia, One of Only 16 Pennsylvania Students Named Semifinalist in U.S. Presidential Scholars Program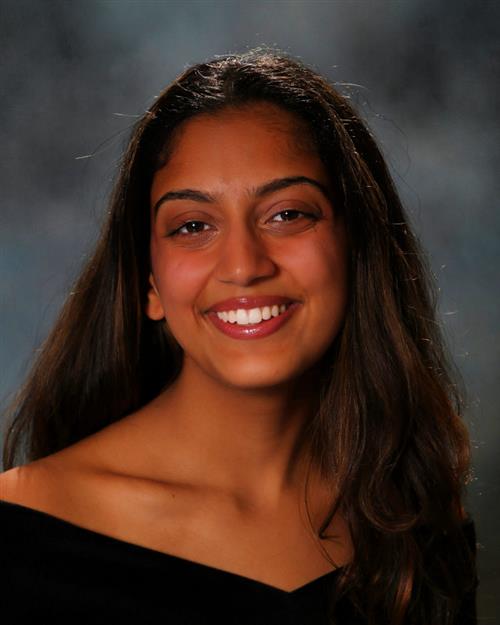 Saanvi Bhatia, a graduating senior at West Chester East High School, has been named one of 628 semifinalists in the 2023 U.S. Presidential Scholars Program. The semifinalists were selected from over 5,000 students expected to graduate from U.S. high schools in the year 2023.
Inclusion in the U.S. Presidential Scholars Program, now in its 59th year, is one of the highest honors bestowed upon graduating high school seniors. Scholars are selected on the basis of their accomplishments in many areas—academic and artistic success, accomplishment in career and technical fields, leadership, strong character and involvement in school and the community.
The U.S. Presidential Scholars Program was established in 1964 by Executive Order of the President to recognize some of our nation's most distinguished graduating seniors for their accomplishments in academics, leadership, and service to school and community.
"Saanvi Bhatia has undoubtedly left her mark on East High School and our community," said Stephen Brown, East High School Principal. "During her time at East, she's been a National Merit Finalist, spent two years coordinating our House of Hope Concert, served as a coach and leadership coordinator for the Charles A. Melton Arts and Education Center, worked on the WCASD comprehensive planning committee, and was the 2023 class secretary."
It was expanded in 1979 to recognize students demonstrating exceptional scholarship and talent in the visual, creative, and performing arts. In 2015, the program was expanded once again to recognize students who demonstrate ability and accomplishment in career and technical fields. Annually, up to 161 U.S. Presidential Scholars are chosen from among that year's senior class, representing excellence in education and the promise of greatness in America's youth. To commemorate their achievement, the Scholars are awarded the Presidential Scholars Medallion.
"Earning a spot as a Presidential Scholars semifinalist exemplifies who Saanvi is as a young lady. We are very proud of her and look forward to her continued successes in college next year!" added Brown.
A distinguished panel of educators have reviewed these submissions and selected approximately 628 semifinalists. The Commission on Presidential Scholars, a group of up to 32 eminent citizens appointed by the President, will select the finalists, and the U.S. Department of Education will announce the Scholars in May. U.S. Presidential Scholars are honored for their accomplishments during the National Recognition Program each June.
"I am so grateful for this honor!" said Saanvi Bhatia. "I want to thank all the teachers, family, friends, and everyone else who have helped me get to where I am now. I sincerely appreciate all of you," she added.
Ms. Bhatia is the child of Sumedha Malhotra Bhatia and Neeraj Bhatia, and she plans to attend Stanford University following graduation this June. For more information about the U.S. Presidential Scholars Program, parents and students can email the U.S. Presidential Scholars Office at PSP@scholarshipamerica.org or call 507.931.8345